First-Class Veterinary Care at Home
Preventive Wellness Care
No Place Like Home provides comprehensive wellness and preventive care. Please see the preventive wellness care page for more information about these services.
---
Dental and Oral Health
Proper dental and oral health can result in a longer, happier life for your pet. Left untreated, conditions such as gingivitis and periodontal disease can lead to serious health issues. That's why our yearly exam includes a full evaluation of your pet's mouth. If a dental treatment is required, arrangements will be made for your pet at a local veterinary hospital where Dr. Kleiner will perform the procedure.
---
Sick Visits
If your pet becomes ill and you observe any of the following symptoms, please contact Dr. Kleiner to arrange a house call:
Red or runny eyes
Persistent coughing or sneezing
Difficulty urinating or defecating
Frequent urination
Increased thirst
Persistent vomiting or diarrhea
Pronounced lethargy or tiredness
Weakness
Incoordination/loss of balance
Loss of appetite
Persistent lameness or trouble walking
Skin growths
Significant itching
Skin sores
Itchy or draining ears
---
Emergency Care
Dr. Kleiner can address many conditions during a house call. However, there may be times when your pet should be taken to a veterinary hospital. The following symptoms are considered life-threatening and require emergency attention:
Trouble breathing
Unable to urinate
Having a seizure
Serious trauma
Uncontrollable bleeding
Loss of consciousness
Please visit our emergency services page to find a hospital close to your home. If your pet is admitted, Dr. Kleiner will follow-up with the attending veterinarian.
---
Diagnostic Testing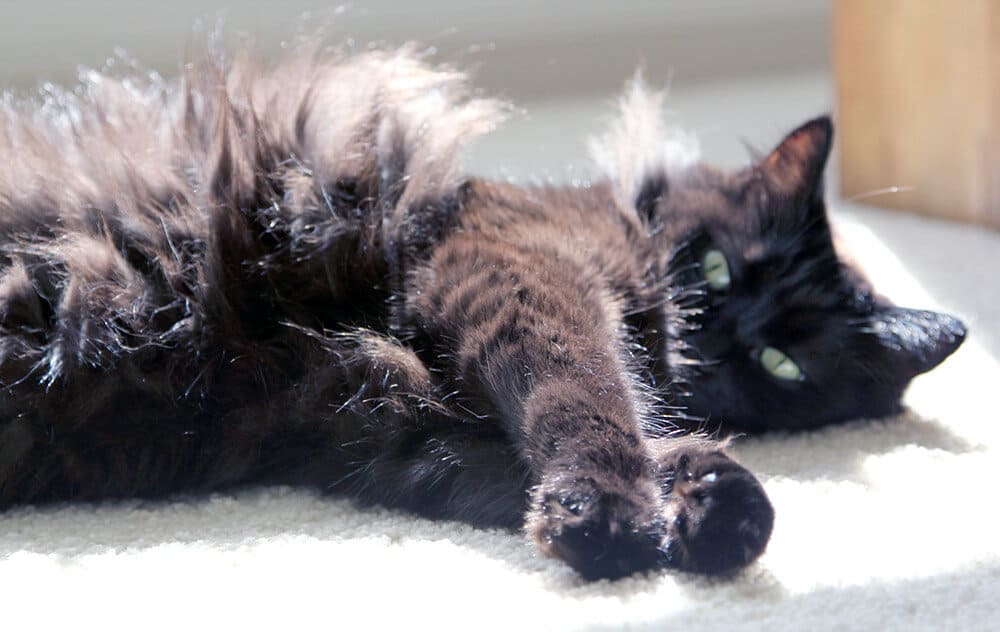 To properly identify the cause of health problems in your cat or dog, bloodwork and other diagnostic testing may be required. Animals are adept at masking symptoms and signs of pain, so relying on observation alone is often not enough to help your pet. With No Place Like Home, Dr. Kleiner can follow-up with routine tests within one day, providing important results quickly and efficiently. Standard testing is also recommended as part of an effective wellness and parasite prevention plan. Everything from heartworm to kidney disease can be detected through the use of routine screenings.
---
Surgical Services
If an elective or routine surgery is recommended, Dr. Kleiner will make arrangements to perform these procedures at a local hospital. This includes surgeries such as spay/neuter, mass removals, and cystotomies (bladder stone removal). For a more advanced surgery, a referral will be made to an appropriate specialty hospital.
---
End-of-Life Care
When the time comes to say goodbye to your beloved friend, Dr. Kleiner can perform euthanasia at home in a peaceful, painless, and humane way. We can help you say goodbye in whatever manner brings you the most comfort. You may choose to stay for the procedure but are not required to do anything for which you aren't prepared. We can also make final arrangements, including cremation or burial at Hartsdale Cemetery and Crematorium.
---
Online Pharmacy
If your cat or dog requires medication immediately, treatment will be provided during the house call visit. All other medications and prescription diets will be ordered for you or can be purchased online through our pharmacy. For your convenience, products can be delivered right to your door.